THE BLOWER SHOP "BABY BLOWER" 250 FOR BBC AND 192 FOR SBC
Approximately $3,750 - $4,000 Depending Upon Options (allow 6 months)
Black-Out Upgrade - $1,000

The below kit can be purchased at KillerRONS.COM and can be outfitted with your existing fuel injection system or carburetor. It's a very easy way to pickup two to three tenths (sometimes more) with little to no engine modifications. On top of that it looks and sounds AWESOME! We can also do a package with a new fuel injection system built especially for your engine. Call or email us today to discuss options for you!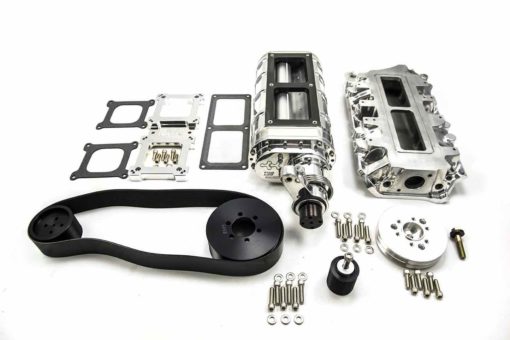 Above kits are not pictured with optional 8mm pulley uprade ($150) or belt guard kit ($175).