THE BLOWER SHOP "BABY BLOWER" 250 FOR BBC AND 192 FOR SBC
$3,300

The below kit can be purchased at KillerRONS.COM affordably and can be outfitted with your existing fuel injection system or carburetor. It's a very easy way to pickup two to three tenths with little to no engine modifications and it looks AWESOME! We can also do a package with a new fuel injection system built especially for your engine. Call or email us today to discuss options for you!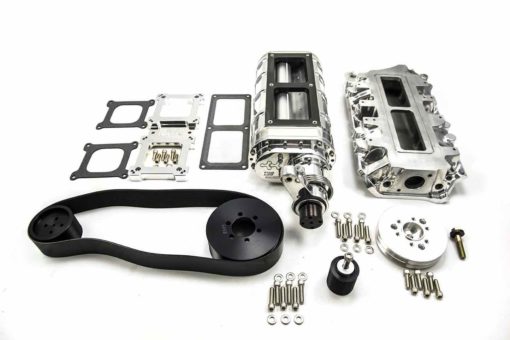 Follow right here this off-season as Avon, Indiana's Anthony Smith installs a TBS 250 "Baby Blower" on his 565" BBC. The engine ran all of 2019 in normally aspirated form in his dragster with our fuel injection clocking consistent 4.80's and winning races. We expect the new blown combination to run at approximately 5-6 psi of boost and record easy 4.50-4.60 elapsed times. What's great about this package is that it requires few, if any, engine modifications for the changeover.
The below inital mockups show the engine from the side and front. The apparatus at the bottom (crank)attaches to the three bolts of the balancer and includes a 2V accessory pulley and a blower pulley. Most drag racers will only use only one of the two V's, typically to drive an alternator. The 2V pulley must be utilized to give the bottom blower pulley an attaching place and it also makes the spacing work out for the top pulley on the supercharger. The 2V pulley and bottom pulley will stick out approximately 3.750" (1.250" for the 2V and 2.500" for the blower pulley) from the face of the balancer. If you need to drive a mechanical fuel pump and/or vacuum pump you will need a blower mandrel (photo below). It will fasten inside the bottom blower crank pulley and extend out beyond the face of the blower crank pulley your needed amount. It is our opinion that with the lower boost levels of these superchargers you do not need a dual keyed crankshaft snout.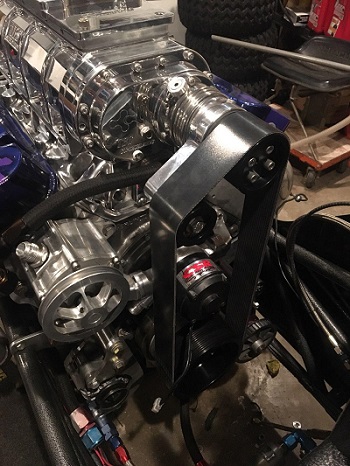 The 192 and 250 TBS "Baby Blower" utilizes a supercharger mounted idler pulley and, although it can be very close, the belt does clear most block-mounted water pumps.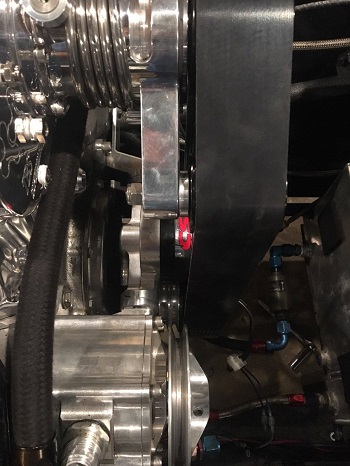 The mandrel pulley can be outfitted with pulleys for driving a fuel pump and/or vacuum pump.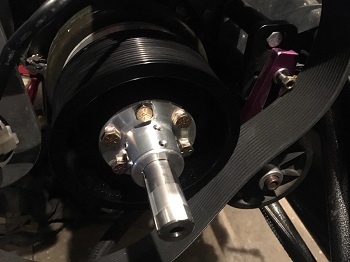 The 250 weighs is petite with a low profile and weighs approximately 40 pounds.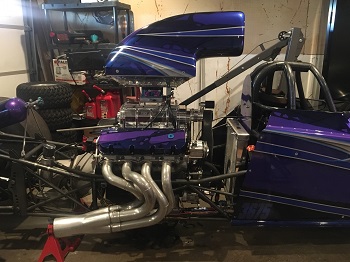 These superchargers can be outfitted with a top with a 4500 pattern so that a Terminator or Dominator will work.