KillerRONS.COM offers custom blower fuel systems and superchargers.

Single Terminator Systems for roots-style superchargers start at $3,295
Single Terminator Systems for blow-thru superchargers start at $4,995


The above pricing does not include the supercharger but we can supply The Blower Shop roots-style superchargers along with its related components.
We do not offer blow-thru superchargers at this time. The blow-thru supercharger fuel system will require that you ship us your manifold for custom installation which is included in the above price.

To see general pricing breakdown for the roots-style fuel systems and superchargers visit here.

Too see general pricing breakdown for a blow-thru system visit here.

Please call 812-327-1190 or email info@killerrons.com for a quote tailored to your combination.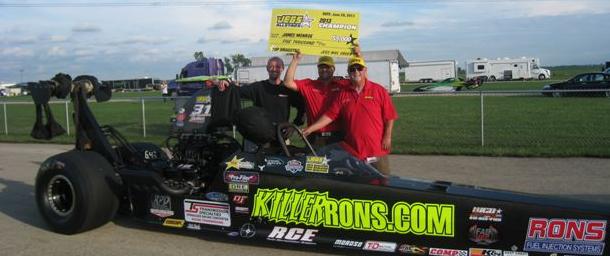 James Monroe won the 2013 JEG'S All-Stars with KillerRONS.COM blower fuel system
and TBS 8-71 supercharger running regular 6.40's at over 210 MPH.