KillerRON.COM's James Monroe will, once again, field a supercharged dragster in competition for the 2019 season. If you will recall in 2012 Monroe and Scott Offermann began development of the first true Ron's Fuel Injection based blower fuel system. The learning curve was quick and dramatic with him winning the 2012 NHRA D3 Top Dragster championship on the strength of multiple divisional wins. Monroe is seen below in 2013 with a wheels-up launch in a season that saw a career best 6.37 at 214 MPH and an eventual JEG'S All-Stars victory, the second of his career.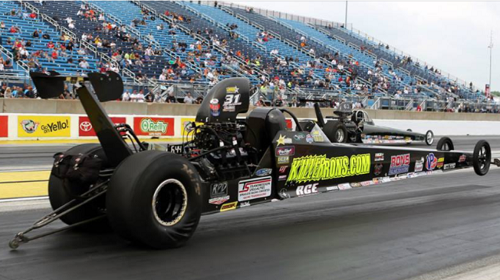 At the end of that 2013 season Monroe retired from ultra-expensive Top Dragster competition to continue to develop the supercharger program, this time in local bracket competition. For the 2014 season a 6-71 was outfitted on a 565" BBC engine and bracket raced week after week. The combination below clicked consistent 4.50 ET's and eventually won the Lucas Oil Raceway Park at Indianapolis Super Pro championship.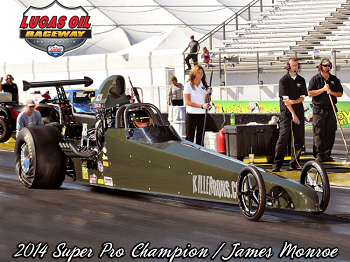 Due to the continued interest in the supercharger and supercharger fuel system program 2019 will see Monroe field another entry. This time in another bracket dragster on a 385" SBC. Follow along below as we chronicle the build to completion. The first photo below shows a fully-stripped hi-helix supercharger from The Blower Shop.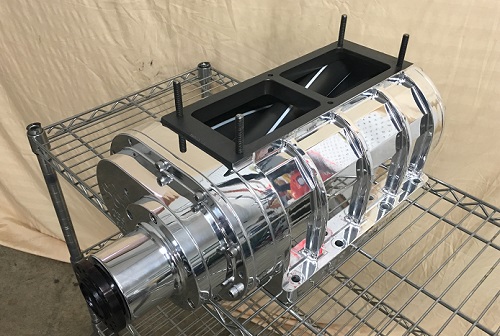 The first step in the build is to outfit the nozzle body plate on top of the supercharger. Eight nozzles are used as in a typical nornmally aspirated fuel system. The main difference is the nozzle bodies are non-aerated, longer tip style.